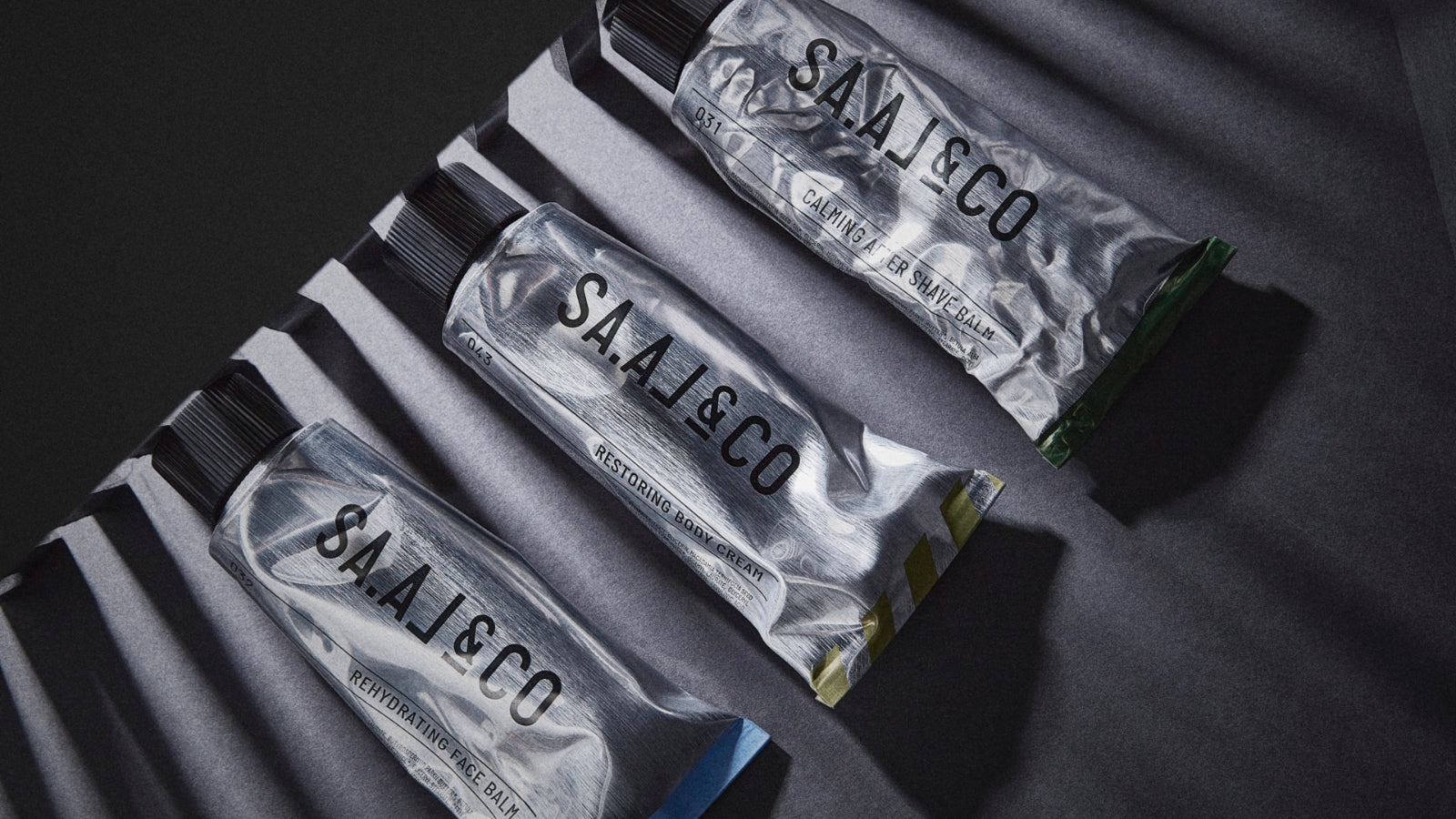 SA.AL&CO Natural Men's Care
Stands for
sophisticated men's care
which is based exclusively on natural formulas. The
Tyrolean brand
relies on
quality
which is characterised by an
uncompromising selection of high-quality, natural ingredients.
ingredients. The result is intense products that are nevertheless not overbearing. The SA.AL&CO fragrance is highly recognisable.
Subtle, elegant and fresh.
The daily routine of men's skin care wants to be as uncomplicated and effective as possible. Wherever possible, the ingredients are sourced from the Alpine region in and around Tyrol. The aesthetics of SA.AL&CO are inspired by Italian number plates from the 50s.