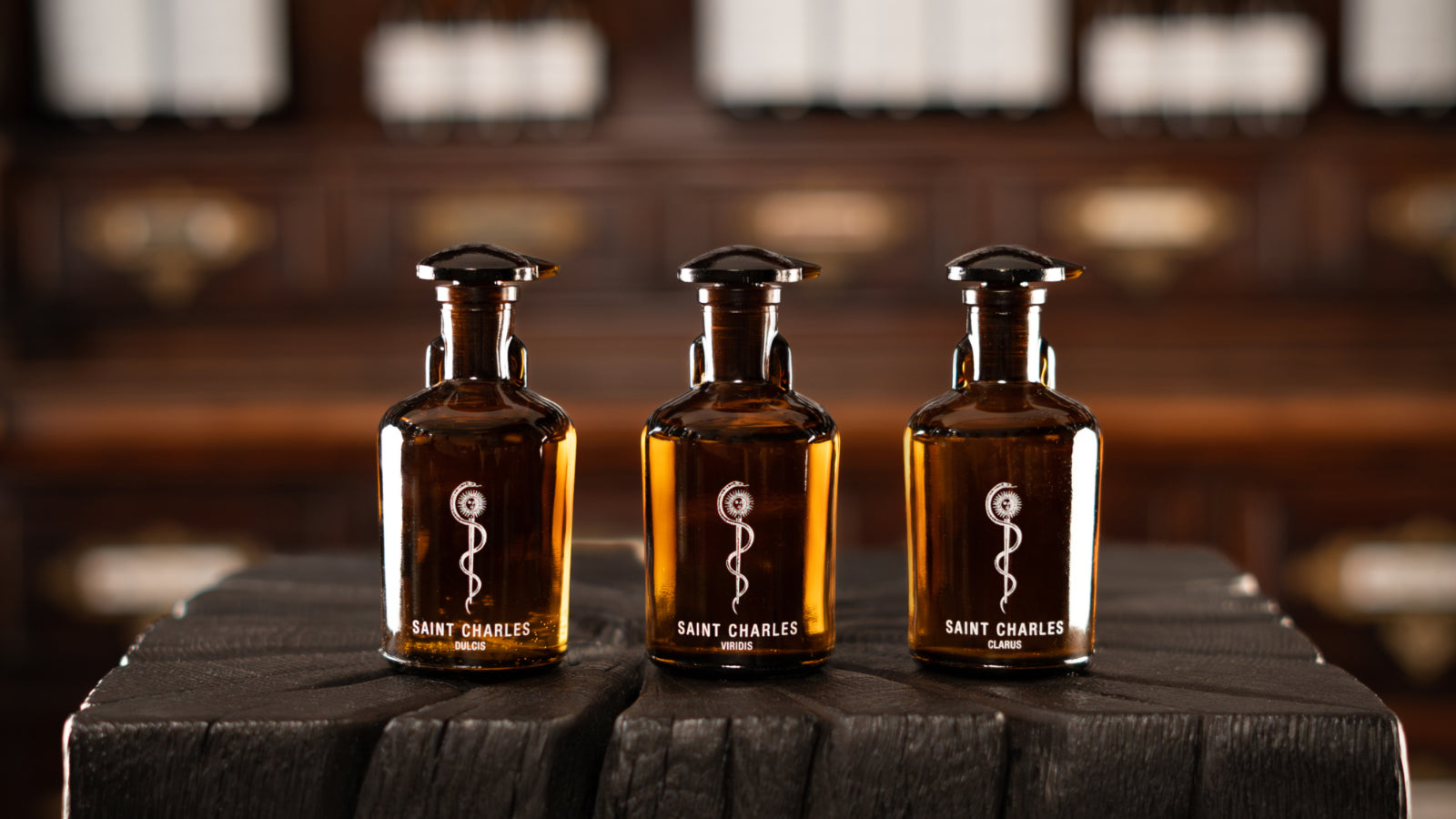 APOTHECARY MEETS PERFUME ART
Saint Charles stands for the passion to reinterpret ancient knowledge. In fact, the history of the Perfume art closely connected with the history of the Apothecary Therefore, the creation of an own fragrance line for Saint Charles had been on the wish list for a long time. Together with the Perfumer Paul Divjak three special eaux de toilette were developed, a fusion of apothecary and perfume art. The Latin names and the design of the fragrances recall their alchemical origins.
The ingredients of the new Eaux de Toilette we rely on the usual high quality. The fragrances are based on naturally pure essential oils and sustainable, renewable fragrances. All fragrances are gender-free.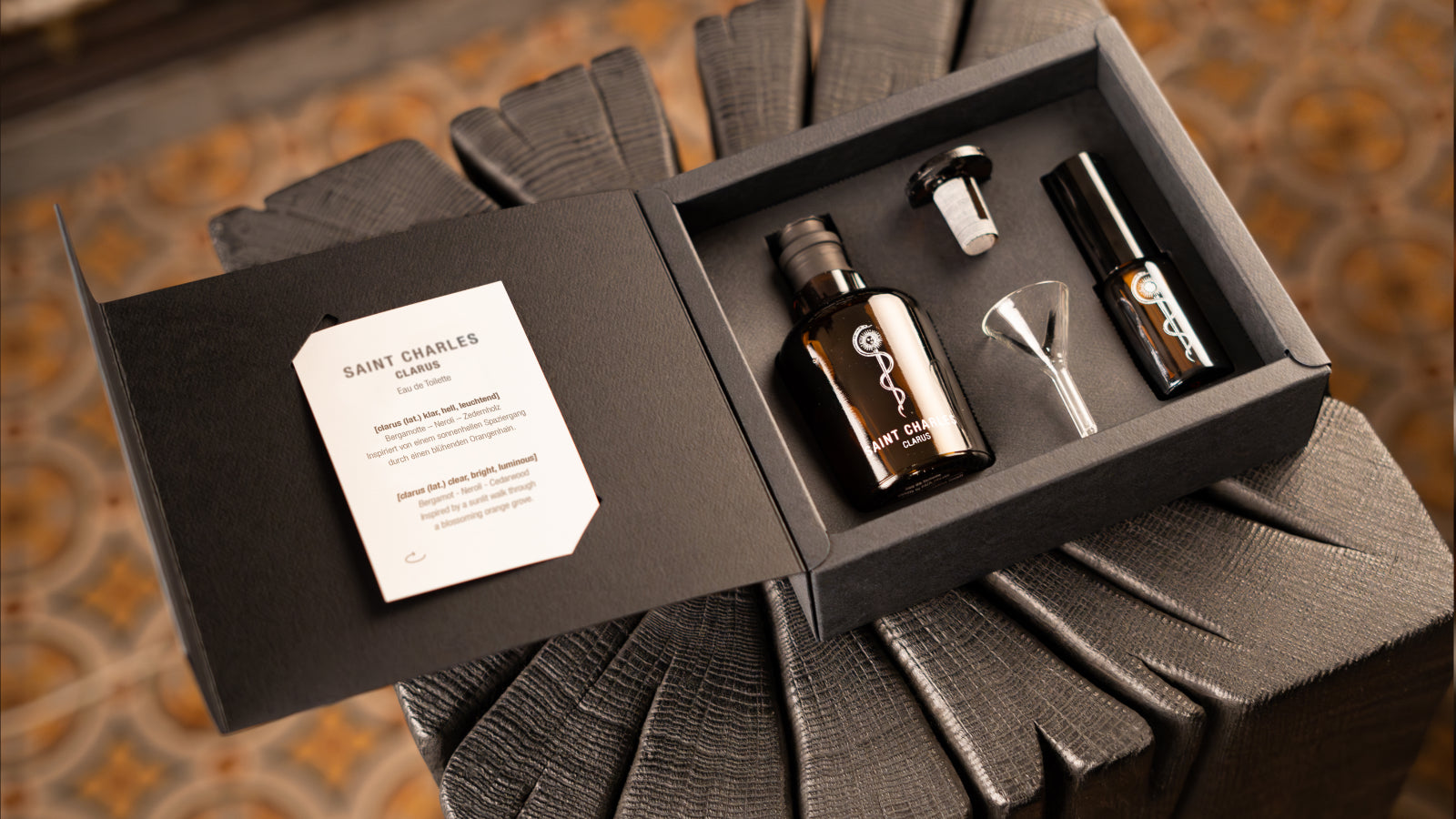 Elegant Apothecary Style
The Saint Charles Eaux de Toilette are presented in elegant, brown apothecary's pouring bottles with a beak and are each available in a set with a practical atomiser as well as a glass funnel.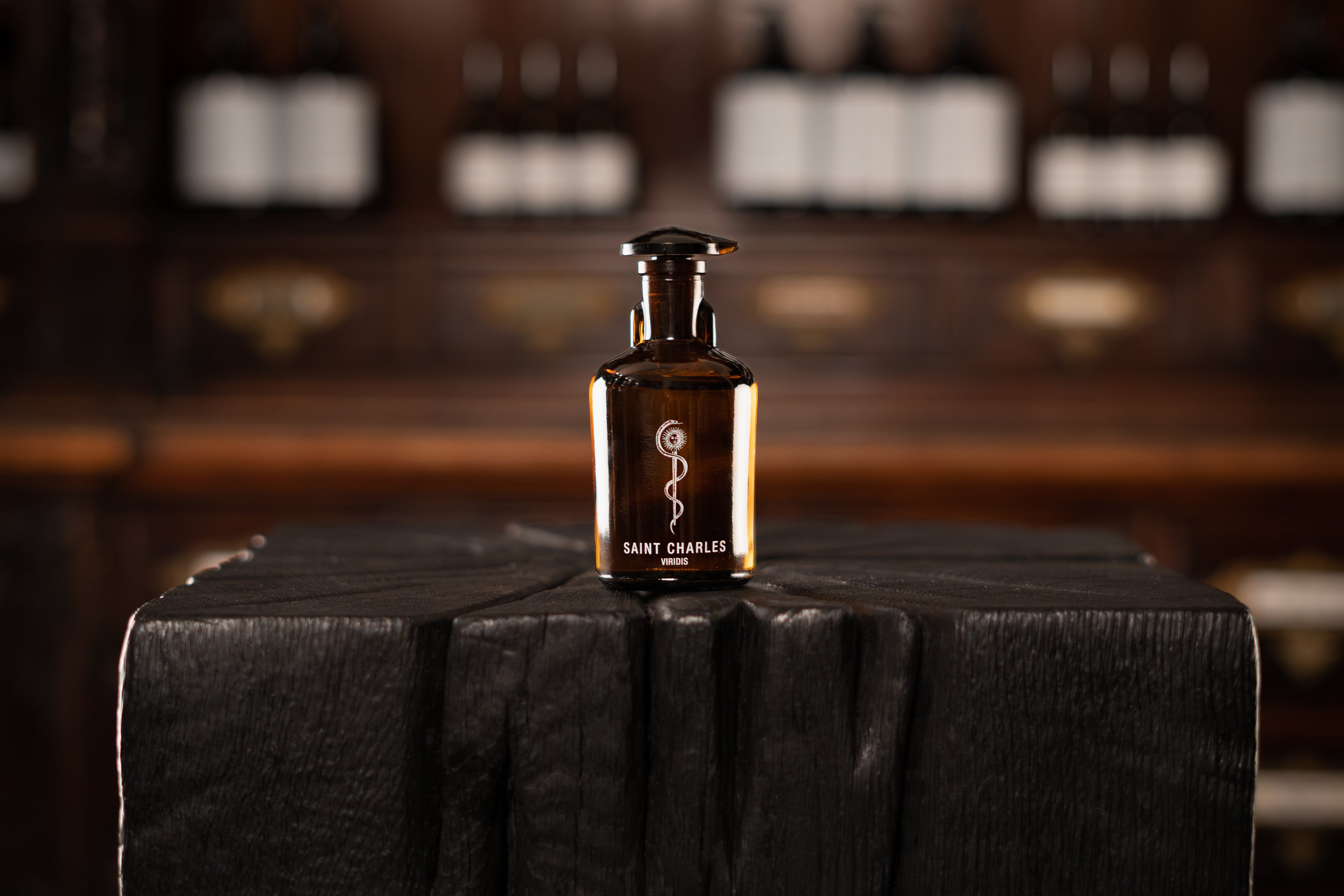 VERSATILE USE
The special flacon with aroma beak enables precise application - drop by drop - of the fragrant essence on the wrist, neck, décolleté or forearm. The enclosed funnel makes it easy to fill the atomiser.
DISCOVER FRAGRANCES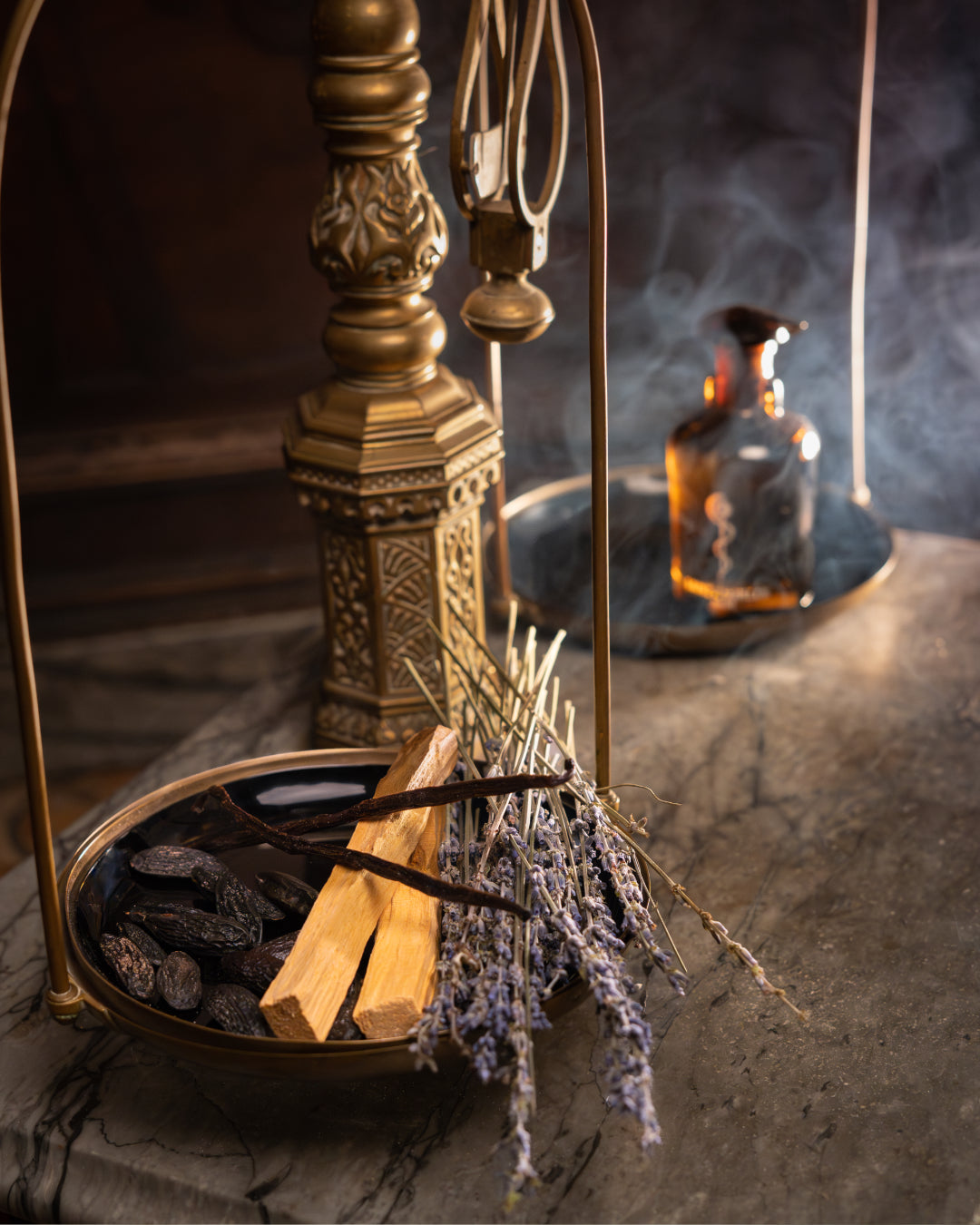 DULCIS
[dulcis (lat.) sweet, pleasant, loving]

Lavender - Tonka Bean - Sandalwood

Take a journey through Paris during the Belle Époque.
Discover fragrance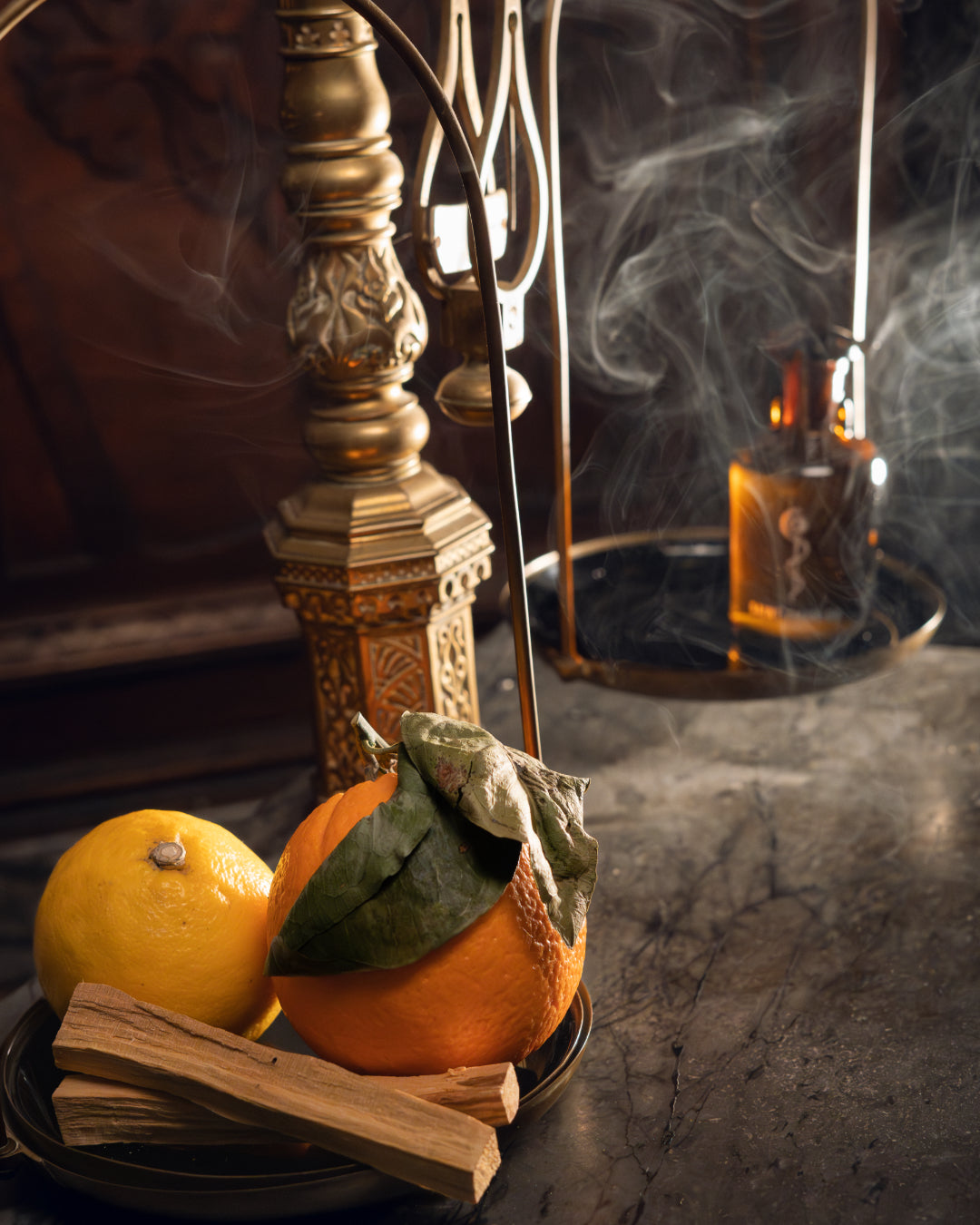 CLARUS
[clarus (lat.) clear, bright, luminous]

Bergamot - Bitter Orange - Cedarwood

A sunlit walk through a blossoming orange grove.
Discover fragrance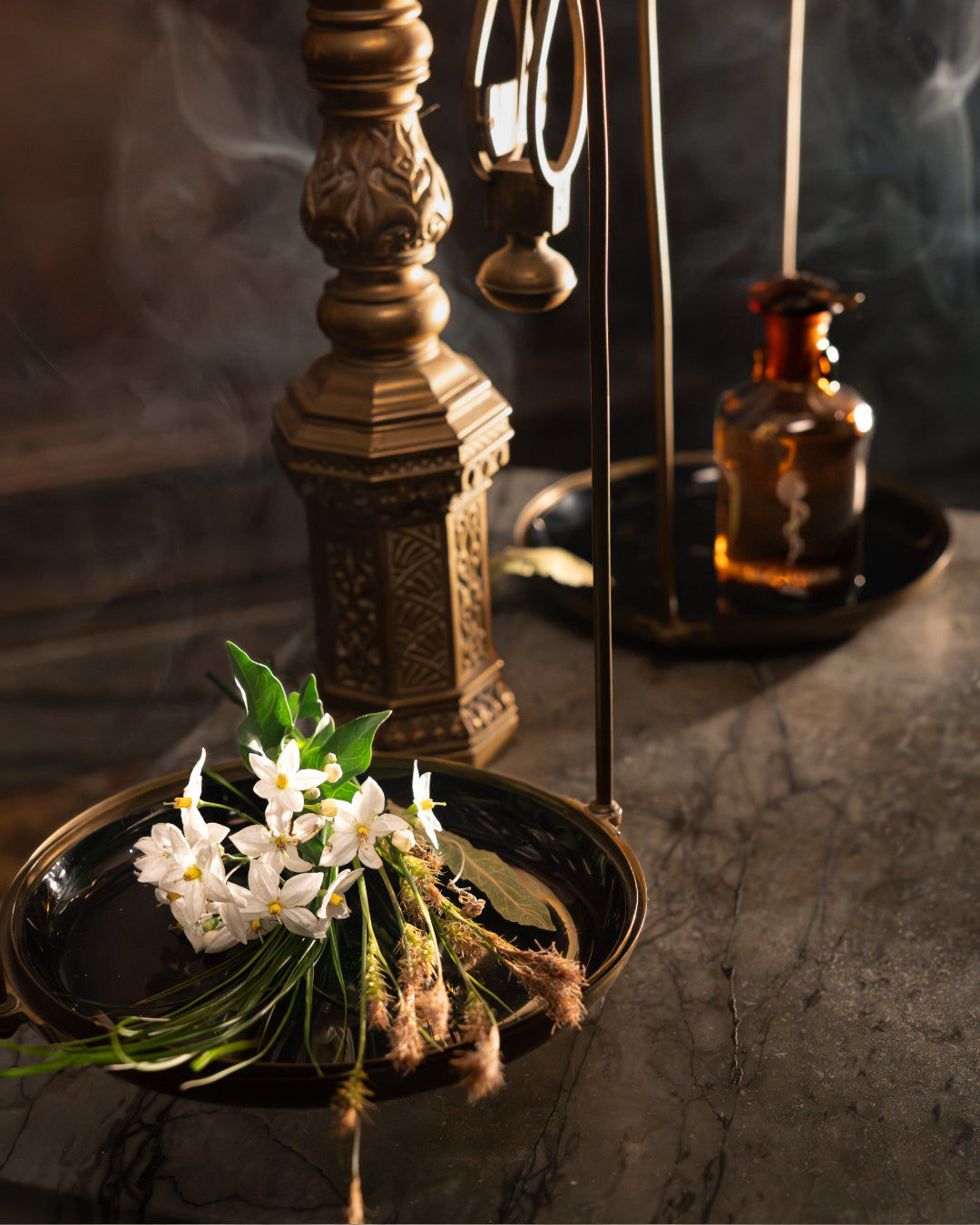 VIRIDIS
[viridis (lat.) green, youthful, fresh]

Grass - Lime - Jasmine

Tells of fresh summer meadows after the rain.
Discover fragrance
The leitmotifs behind our Eaux de Toilette
Pharmacy meets the art of perfumery
Fragrances born from a passionate fusion of the art of pharmacy and perfumery.

Careful use of resources
We rely on natural essential oils as well as proven resource-saving fragrances and patented molecules.

Gender-free fragrances
The choice of a fragrance should be determined less by gender and more by the personality and preferences of the individual. Our fragrances are designed to be worn by all genders.

Perfumes that unfold individually
Inspired by the classic art of perfumery, we have created three light and natural fragrances that melt into the skin and evolve throughout the day.

Discover the Eaux de Toilette