SAINT CHARLES STORE ANTWERP
Contact
Saint Charles Store Antwerp
Leopoldstraat 26
BE-2000 Antwerp
OPENING HOURS
Mi-Sa: 10:00-18:30 Uhr
So: 10:00-16:00 Uhr
SAINT CHARLES STORE ANTWERP
The second Saint Charles store in Europe has opened on a historic monastery site in the centre of Antwerp in a remarkable connection. Respecting the legacy of the historic site, a new Saint Charles store is being built on the grounds of a listed 15th century monastery.
The history of the monastery begins as early as 1238 with the first monks and nuns who cared for the needy on site. The Antwerp botanist and pharmacist Pieter Coudenberg (1517-1599) is considered the founder of the Botanical Garden. In his historic monastery pharmacy on the grounds, herbs from the garden were processed directly into remedies. What could be more fitting for Saint Charles and our philosophy of Traditional European Medicine? It was fate that our paths crossed.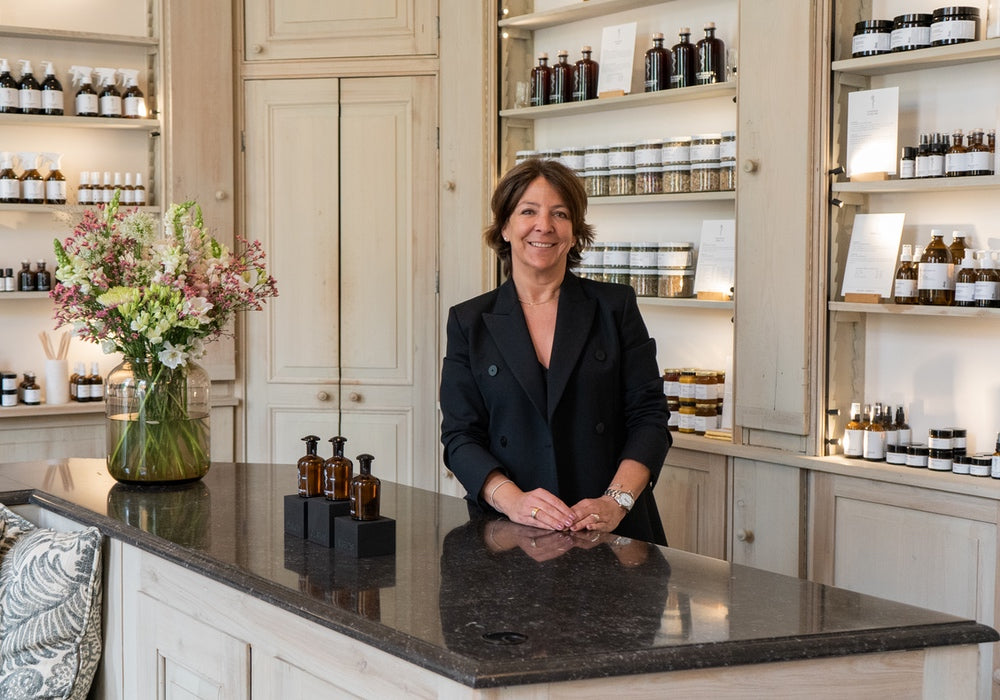 Store Manager Antwerp
Stefanie Debruyne
"I love the scent of every Saint Charles product and I love helping my customers choose the right one to make them happy. We have a wide range of high-quality natural products. Just walking into the store puts you in a good mood!"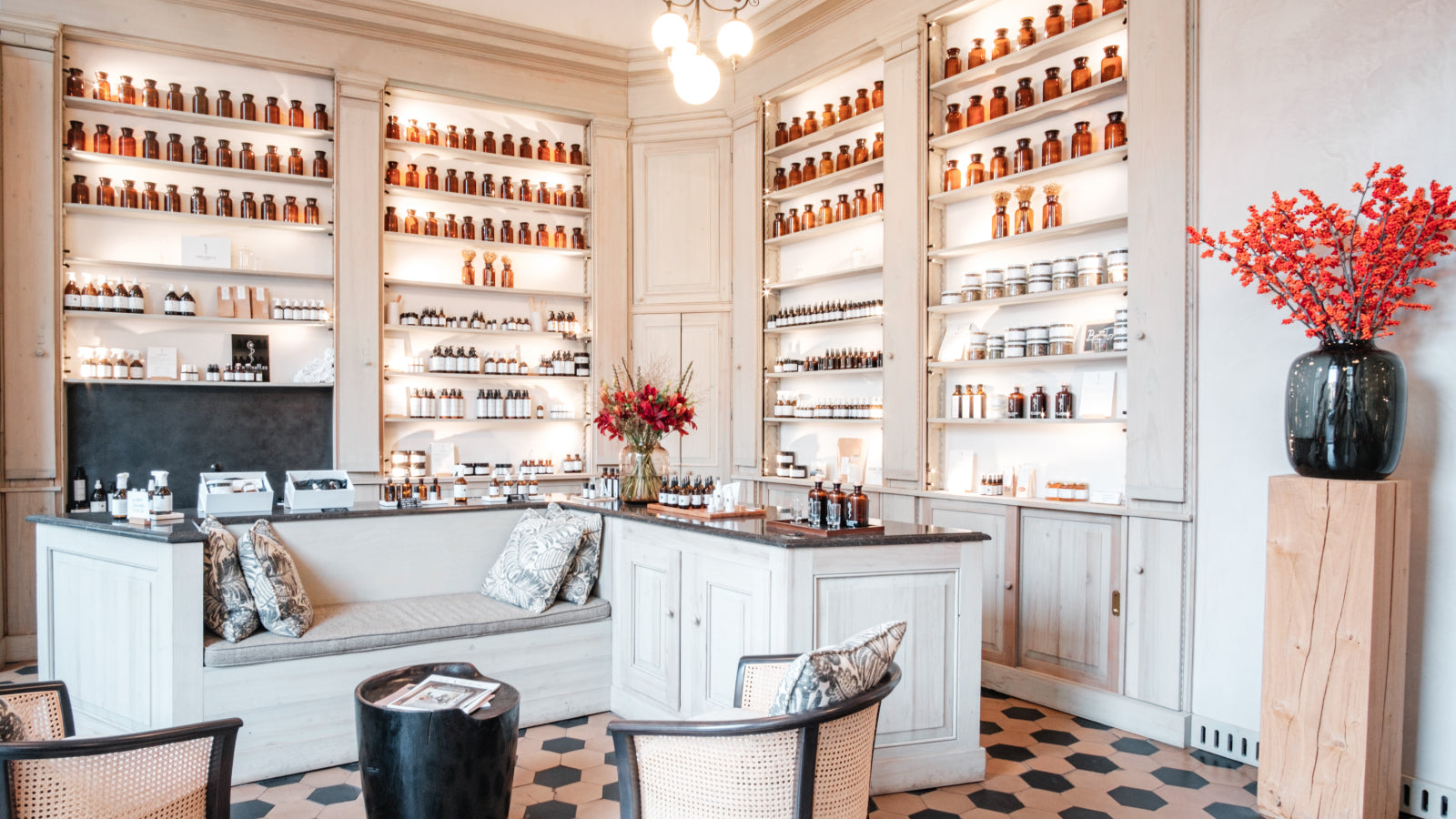 EIN NEUES KAPITEL
DIE HISTORISCHE APOTHEKE
The 18th century pharmacy is now being given a new lease of life and is the first Saint Charles store in Benelux. The traditional furnishings, such as cupboards and shop elements, have been preserved and lovingly restored.
The store has around 400 Saint Charles products from the areas of natural cosmetics, aromatherapy and nutritional supplements. "We want to introduce our customers to the treasures of nature and their effects with competent advice. To this end, our store concept addresses as many senses as possible. Above all, olfaction and its effect on the psyche and body play a major role," says Saint Charles CEO Richard König.
Our Saint Charles store in Antwerp is just the beginning of something big. More on that soon. We look forward to your visit.