PARTNERSHIPS
Like and like gladly meet! Under this motto, we have already been able to find many partners who share our passion for natural remedies, sustainability and a positive attitude to life. Others develop creative or innovative products together with us. In the sense of "class instead of mass", we rely on a selective distribution of our products with partners with know-how and passion for natural healing, sustainability and lifestyle.
For cooperation enquiries, questions about resale or the use of our products in hotels or gastronomy, we would be happy to hear from you at the following email address: saint.partner@saint-charles.eu.
PHARMACIES
In addition to our own pharmacies, in Vienna and Berlin, we look after numerous partner pharmacies in Europe. The focus here is on competent, pharmaceutical advice and the common legacy and tradition of the pharmacist. Old knowledge, newly interpreted. Away from the medicine pick-up market, towards a centre for health and well-being.
Our pharmacy partners often offer individual product segments, or as premium partners, a very wide range of Saint Charles products, realised as a shop-in-shop concept or as a department store.
HOTELRY & GASTRONOMY
With our refill solutions, we offer a sustainable concept for the nature and environmentally conscious guest. For the Saint Charles Private Blend and Saint Charles Wild Roots natural cosmetic series, which are offered as hotel cosmetic series, proven formulas with organic essential oils from our pharmacy have been combined with a sustainable and innovative refill concept.
For our partners in the hotel sector, we work exclusively with LaBottega, the world's leading hotel supplier of quality cosmetics and exceptional accessories, represented in Germany and Austria by our friends at PURO-Hotelkosmetik in Baden-Baden.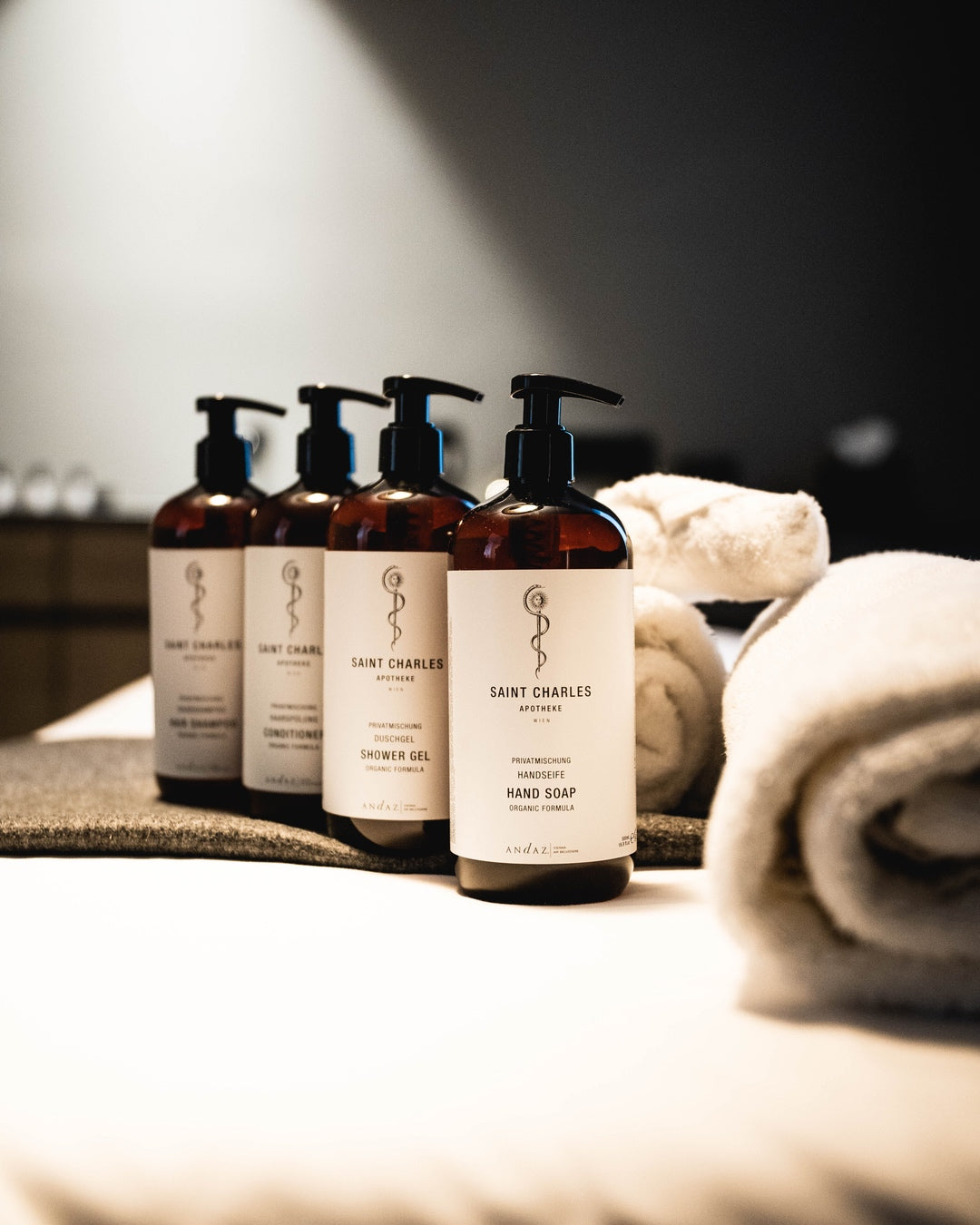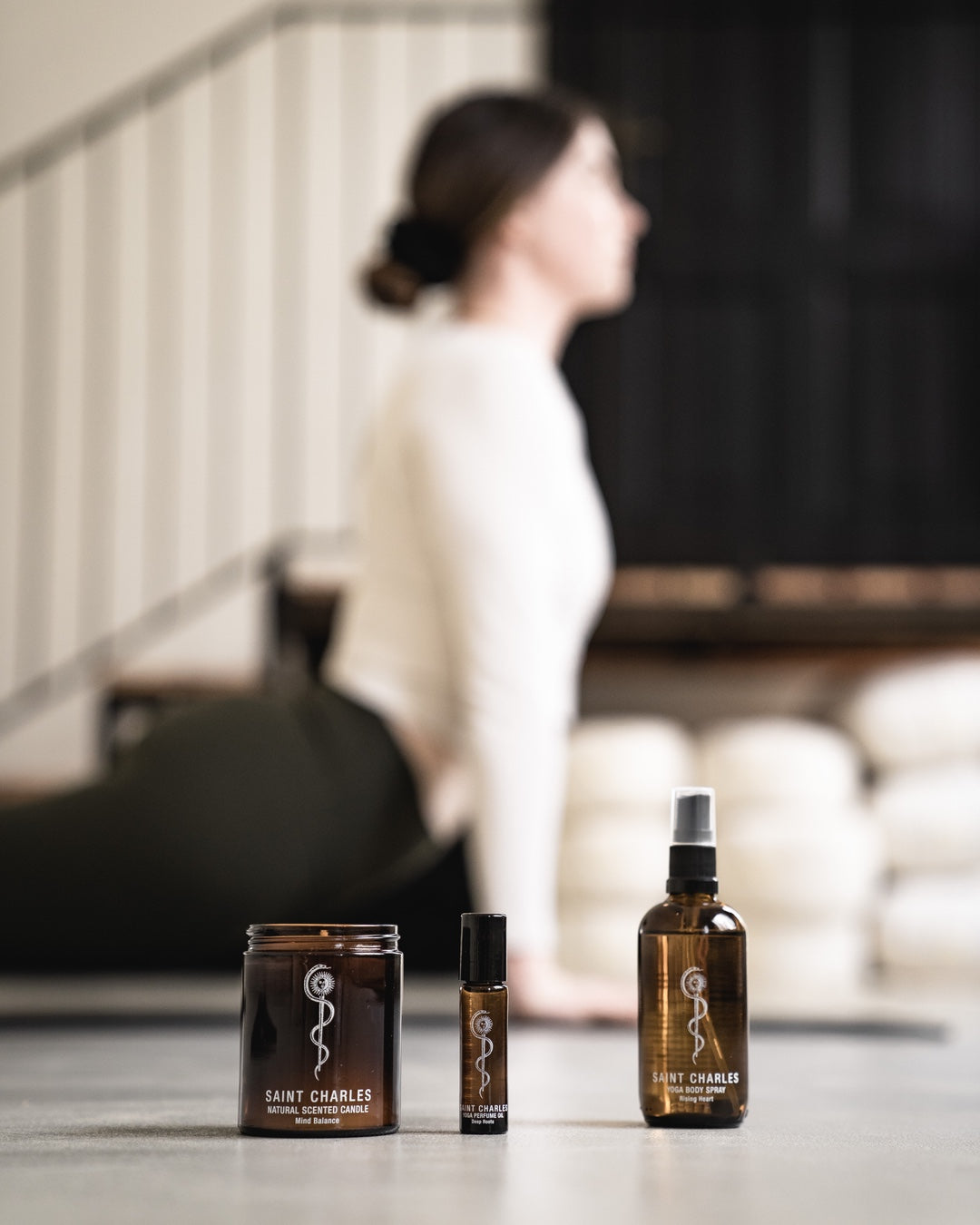 YOGA & MORE
In the spirit of a holistic approach to our health and well-being, we offer courses in yoga, mindfulness, meditation, as well as numerous treatments from the field of complementary medicine in our own Saint Charles Complementary. We are all the more pleased to be working with many friends and partners outside our own four walls. Among them are numerous yoga studios, from Vienna to Berlin, as well as wellness institutes, fitness centres or spas.
With our Deep Roots and Rising Heart yoga series, we offer a range for more well-being and mindfulness, in addition to around 100 other products in the field of aromatherapy.
professionals
Not more, but better. In this sense, we love partners who, with their actions and their passion for details, provide valuable components for our health or a sustainable society. Because only with partners do we achieve, in sum, a diversity that goes deeper and creates great added value for our clients. This diversity is reflected in partnerships with personal coaches, midwives, niche shops, concept shops, wedding planners, zerowaste shops, natural cosmetics institutes, farmers, vintners or medical specialists. And the diversity is growing...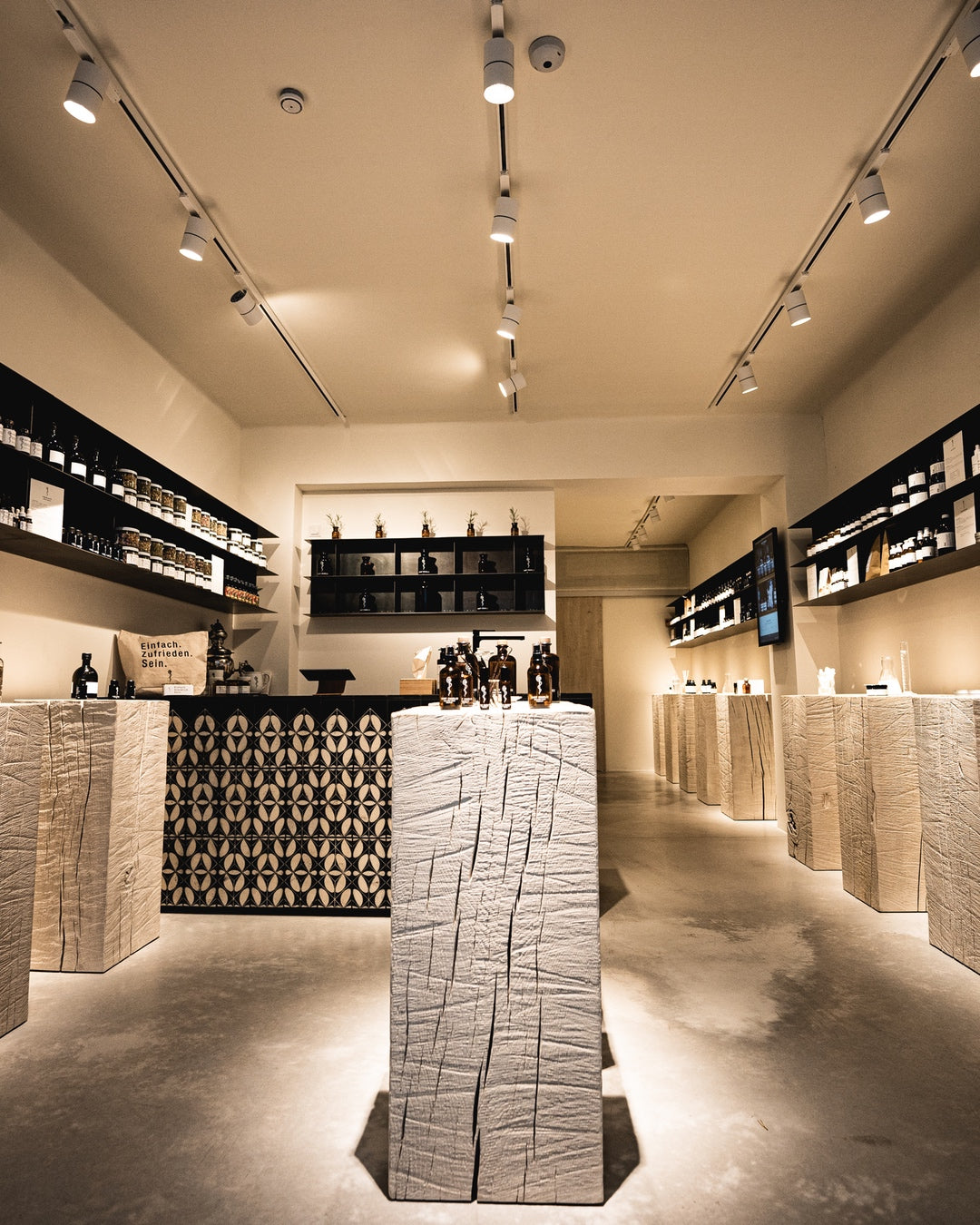 CONCEPT STORES & RETAIL EXPERIENCE
With our own stores and our partners, we not only want to guarantee competent and professional advice, but also create experiences. In doing so, the topic of "experience" is central for us. In symbiosis with e-commerce, local shopping experiences are becoming more and more important, especially when it comes to making natural products experienceable.