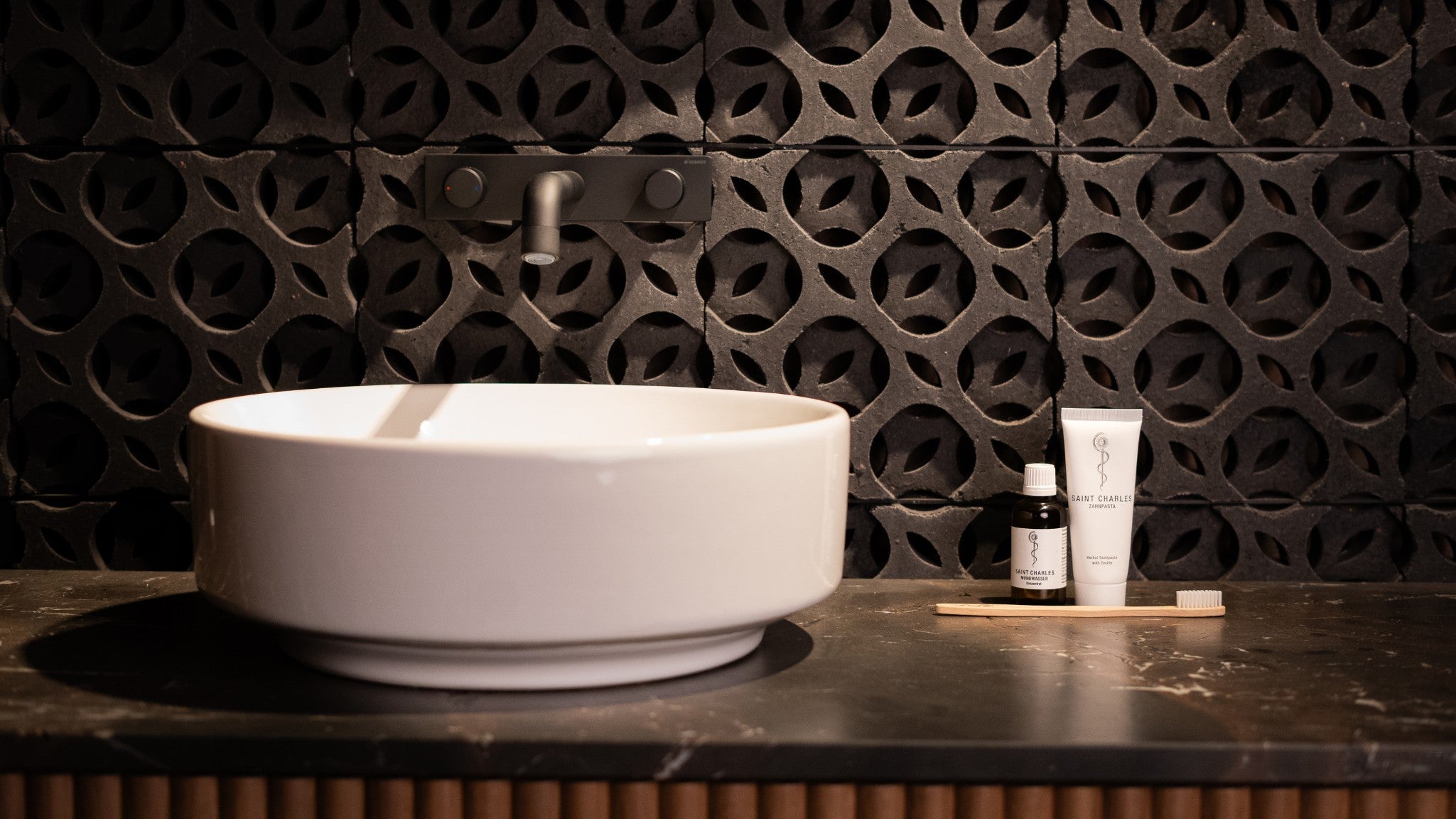 The dental care series from SAINT CHARLES promises not only pure nature, but also effective and faithful companions for the daily cleaning of the teeth and gums. The combination of herbs, such as peppermint and thyme, and essential oils, such as lemon and tea tree oil, ensure fresh breath and a harmonised oral flora. Unpleasant odours are prevented and plaque is gently removed.
Available are the toothpaste, the mouthwash concentrate and our dental care set, a combination of both products.
A radiant smile is not only incredibly attractive, it is also considered a sign of health.