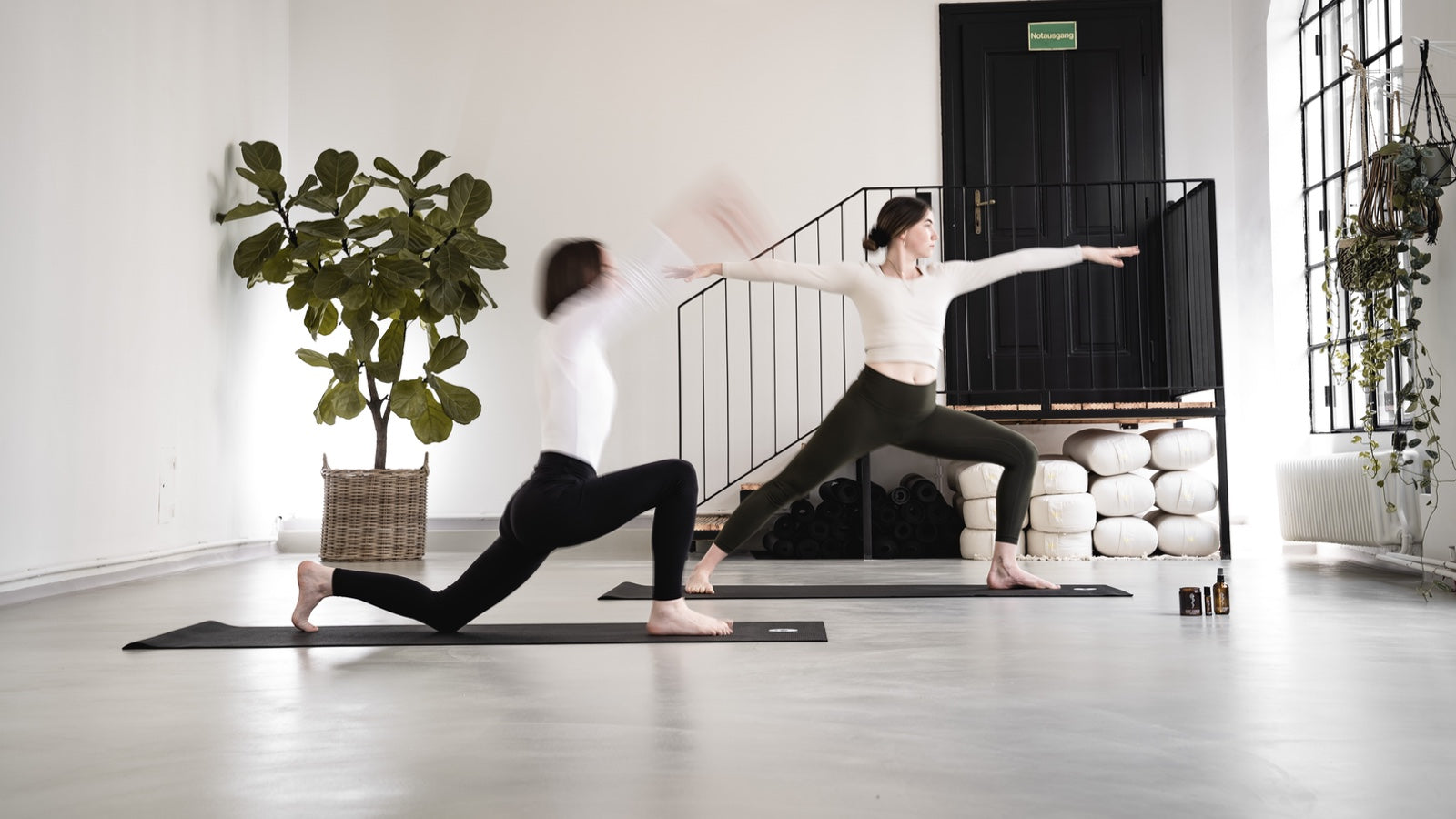 SAINT CHARLES AROMATHERAPY YOGA OILS
The Saint Charles Yoga series is based on the knowledge of the holistic power of aromatherapy using pure, natural essential oils. Carefully combined organic oils help to relax, balance, or activate body, mind, and soul. The natural oil blends accompany you in your personal yoga and meditation practice as well as in your individual care routine.

The new series includes a Yoga Body Oil with jojoba and argan oil for face or body care, a Yoga Body Spray that can also be used as a room spray, and a Yoga Perfume Oil, a practical roll-on for targeted application. Each available in two fragrance and effect variants: Deep Roots and Rising Heart.
The unique combination of essential oil blends in two different fragrance variants makes the new Saint Charles Yoga products wonderful for any type of meditation and yoga practice. Perfect also for daily use, for more well-being, or when the mood demands it.
DEEP ROOTS - LETS INNER BALANCE TAKE HOLD
The carefully combined mixture of valuable oils such as rosewood, ylang-ylang, frankincense, patchouli, and juniper grounds, balances and brings your inner balance.

Deep Roots is perfect for use at the end of yoga or meditation practice (Savasana) when you want to switch off and relax or as a harmonizing care product in your daily routine.
RISING HEART - LETS POSITIVE ENERGY FLOW
Die liebevoll kombinierte Mischung aus wertvollen Ölen wie Bergamotte, Mandarine, Orange, Grapefruit und Vanilleextrakt aktiviert, lässt positive Energie fließen und schärft die Konzentration und Sinne.

Rising Hearts eignet sich perfekt zur Anwendung am Beginn der Yoga- bzw Meditationspraxis und wirkt sich dabei positiv auf Deine achtsamen, zum Atem koordinierten Bewegungen (Asanas) aus, kann aber auch als Pflegeprodukt für ein positives Wohlbefinden nach der morgendlichen Dusche verwendet werden.