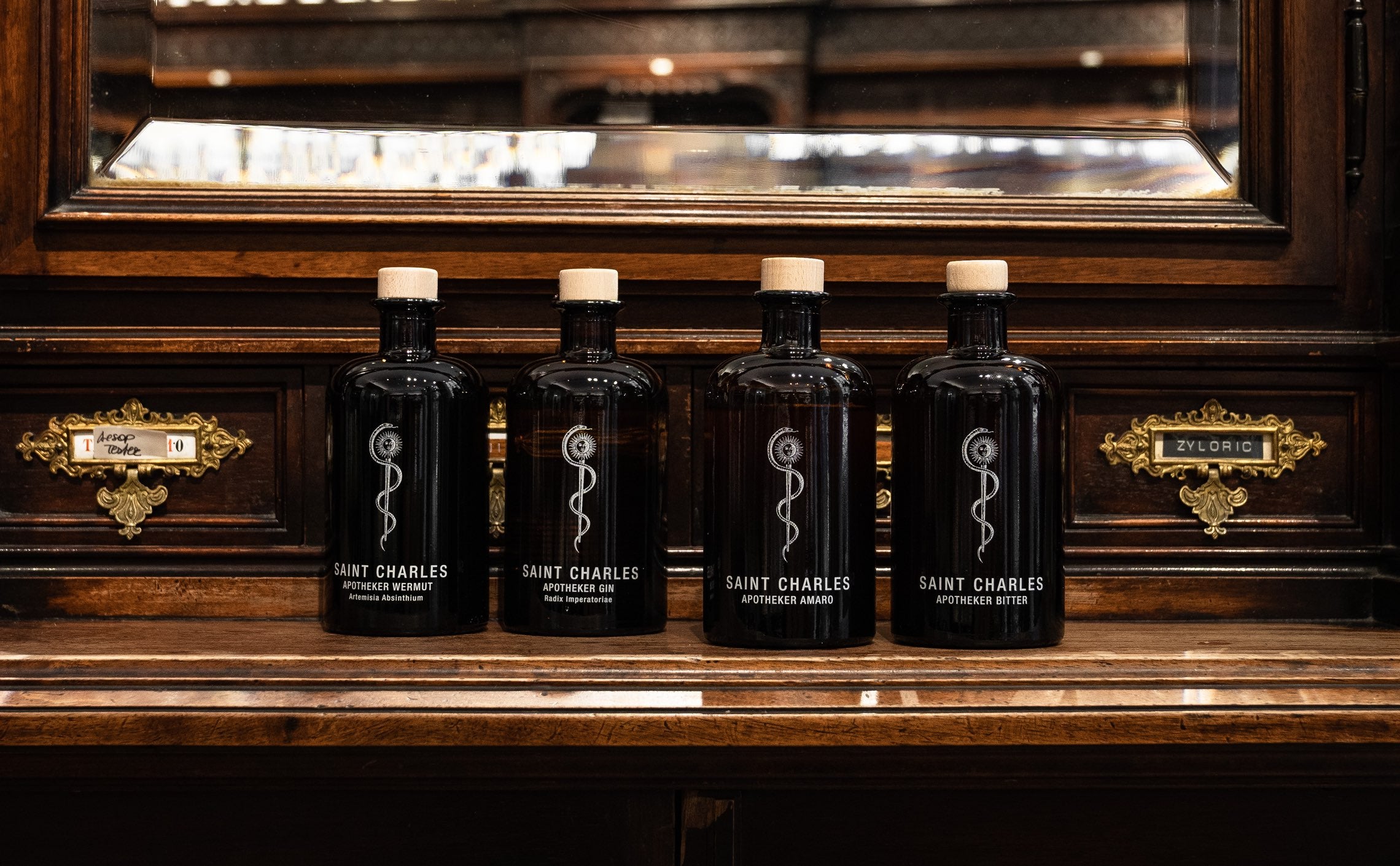 Saint Charles spirit collection
SAINT CHARLES SPIRITS
Our Spirits Collection combines the centuries-old tradition and knowledge of the apothecary trade of alcohol-based herbal extracts from the regional plant world, which our ancestors already knew how to use as a remedy. This ancient knowledge has been reinterpreted in the "Spirits Collection" by Saint Charles with a lot of passion and with local partners. All botanicals used contain a powerful charge of regionality and come partly from wild collection. The spirits can be enjoyed classically pure, but are also wonderfully mixed in cocktails. Let our favourite serving suggestions for our four spirits inspire you - Cheers!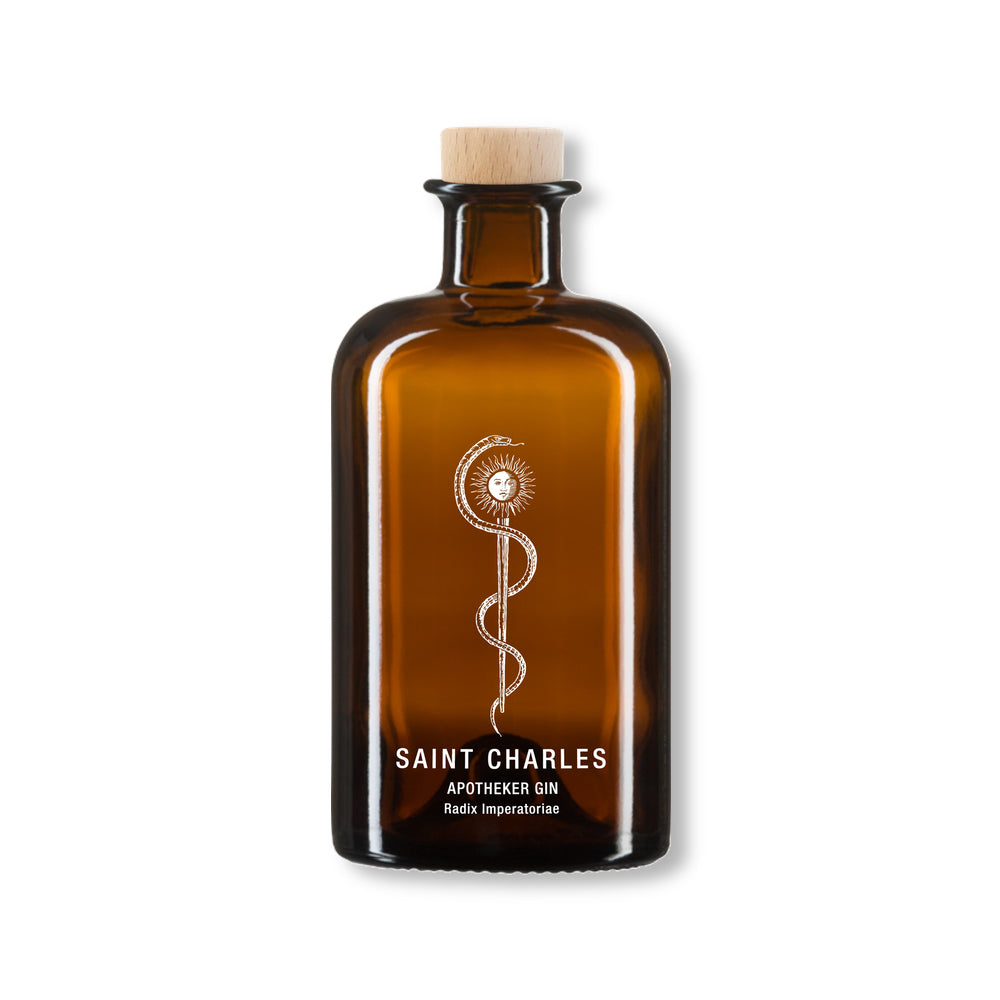 Radix Imperatoriae
Apotheker Gin (45%Vol)
The first apothecary gin with the native masterwort, which has a refreshingly fruity and tart note. Difficult to categorize on the usual aroma wheel, a new category was created with the apothecary gin. A finely tuned symbiosis of botanicals with a strong dose of regionality and passion.

Our exclusive apothecary gin was developed, refined, and carefully distilled according to our own recipe by the organic gin pioneer Distillery Farthofer. It contains masterwort, juniper, and 8 other local botanicals.

The powerhouse of local plant world
Apotheker Wermut (16,5%Vol)
Produced according to traditional pharmacist recipes by macerating regional herbs in rosé wine. Developed in collaboration with Demeter winemaker Michael Andert and Hubert Peter.
Contains, among others, rue, fennel, rose and muscat sage. As a true powerhouse of the plant world, other regional wild herbs are added to the vermouth.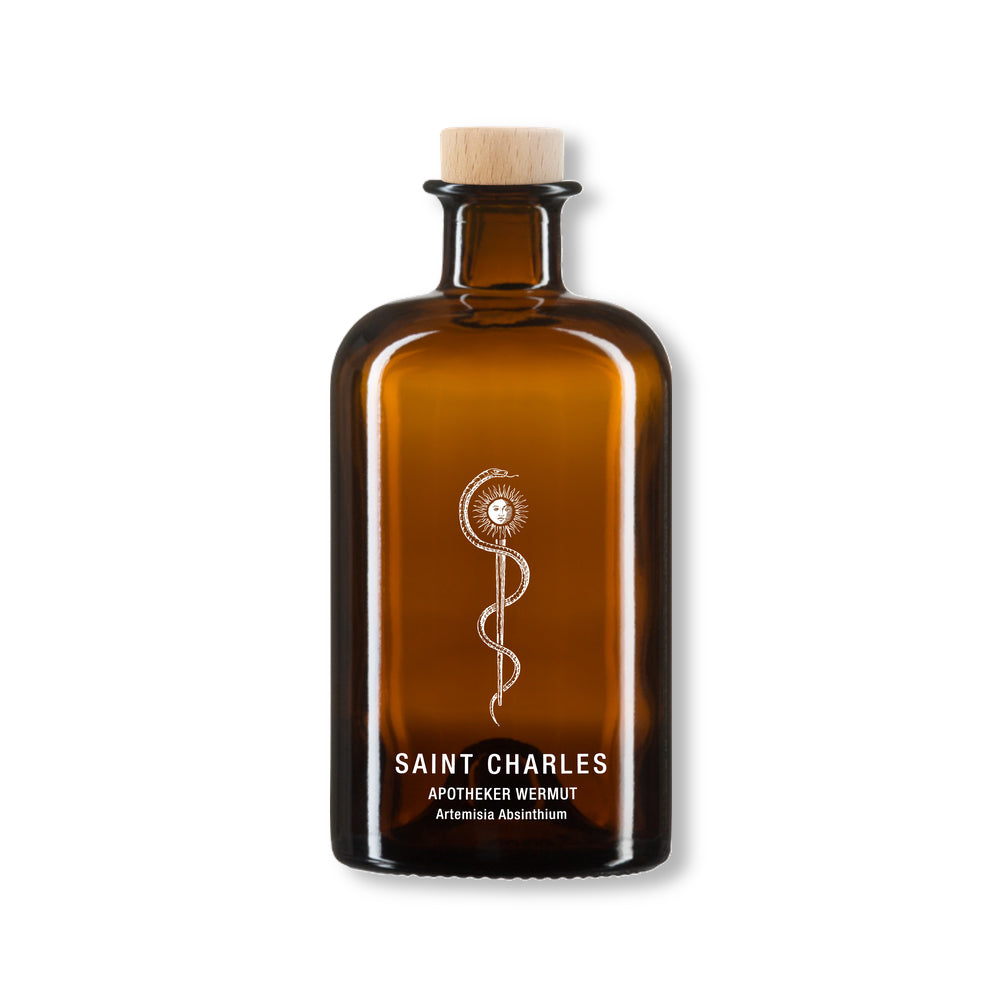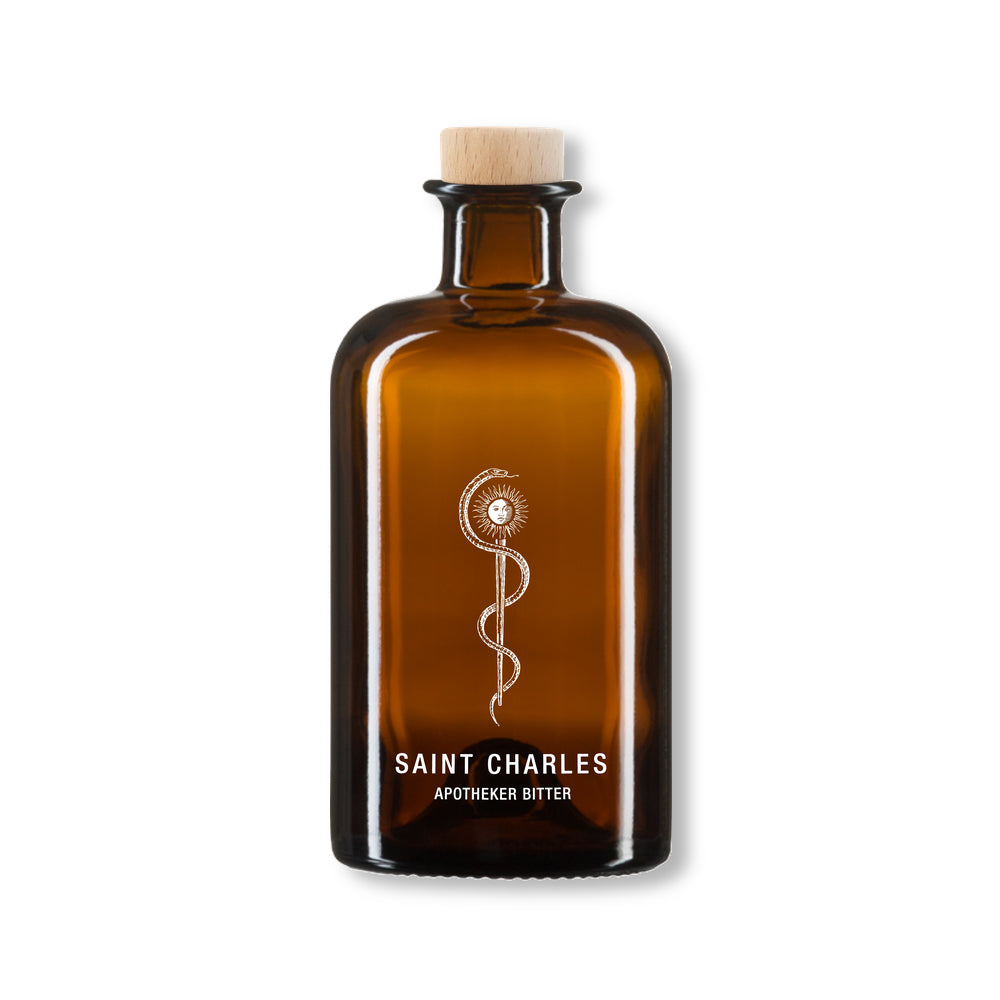 Historically inspired herbal bitter.
Apotheker Bitter (40%Vol)
This bitter is inspired by the centuries-old apothecary tradition, where bitters were developed and cultivated as herbal infusions. Masterwort, calamus root, violet root, Alpine mugwort, and other herbs form a symphony of taste that also blends well with modern mixed drinks.
Made using the traditional maceration of regional herbs, it is developed and produced with passion in collaboration with the Farthofer distillery.
An Italian-inspired bitter.
Apotheker Amaro (30%Vol)
The pharmacist Amaro combines Mediterranean citrus notes of orange and grapefruit with fruity juniper and a select range of regional herbs such as masterwort, violet root, angelica root, or Alpine mugwort.

This bitter, inspired by Italy, loves to be enjoyed neat as a digestif or in the hands of passionate mixologists as an additive for nature-inspired herbal cocktails. Developed and produced with passion in collaboration with the Farthofer distillery.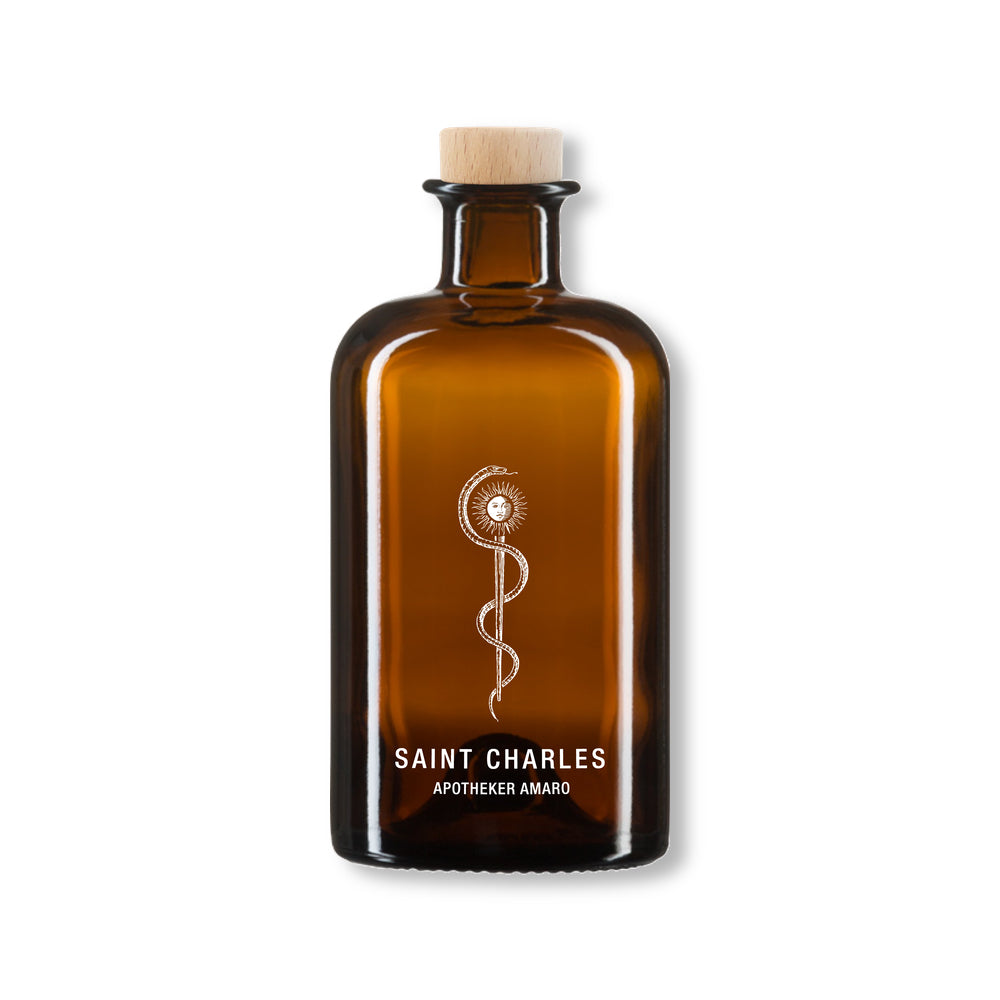 Prices and ordering options
For inquiries or orders please contact order@saint-charles.eu
Apotheker Gin* | purchase price € 24.25 | selling price € 38.80
Apotheker Vermouth* | purchase price € 15.50 | selling price € 24.80
Apotheker Bitter* | purchase price € 20.50 | selling price € 32.80
Apotheker Amaro* | purchase price € 18.00 | selling price € 28.80
* for all spirits: size 500 ml, quantity per carton 6 pcs., minimum order 6 pcs.
PP: purchase prices net for gastronomy and hotel industry, SP: suggested retail prices, including VAT