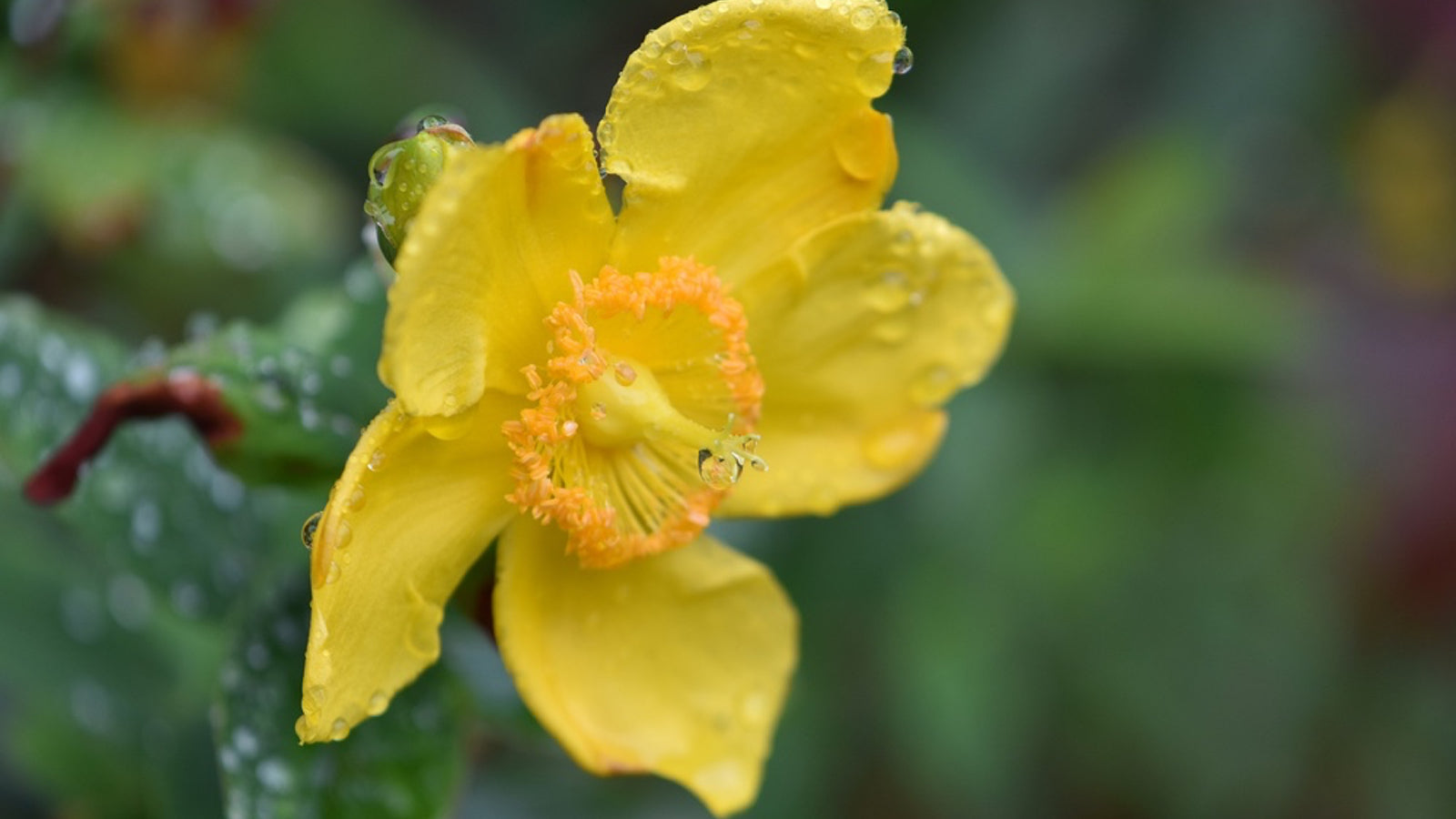 ST. JOHN'S WORT OIL - THE HOME REMEDY FOR MINOR WOUNDS AND PIMPLES
St. John's Wart Oil is a red oil made from the yellow flowers of the St. John's Wort plant. The macerated oil is also commonly called red oil. For centuries, people have used St. John's Wort oil as a natural remedy for injured skin, muscle aches, or skin irritations. Learn more about the effects of St. John's Wort in medicine.
The properties of St. John's wort
The oil contains numerous active ingredients:
- Hypericin, the dye of the flowers.
- Polyphenols have an antioxidant effect.
- The enzyme hyperforin accelerates the formation of new blood vessels.
- The tannins contained in the flowers have an astringent effect.
- Some of the oil's active ingredients stimulate the formation of keratinocytes.
Johanniskraut oil is perfect for skin care for dry skin, pimples, or minor skin abrasions. The active ingredients in the oil soothe the skin and relieve itching. When dealing with pimples, it is recommended to dab a small amount of oil onto the affected area. Usually, only a few drops of the oil are sufficient.
Side effects of St. John's Wort oil
The substance Hypericin contained in the oil is not only effective against bacteria, but also sensitizes the skin to UV light, making sunburn more likely to occur. Therefore, direct sunlight should be avoided when applying St. John's Wort oil. However, recent study results show that light sensitivity only occurs at very high concentrations. When taking the oil, interactions with various medications (e.g. the contraceptive pill) can occur. Taking it simultaneously with antidepressants is also not recommended. Pregnant women, nursing mothers, children, and adolescents should also avoid taking it.