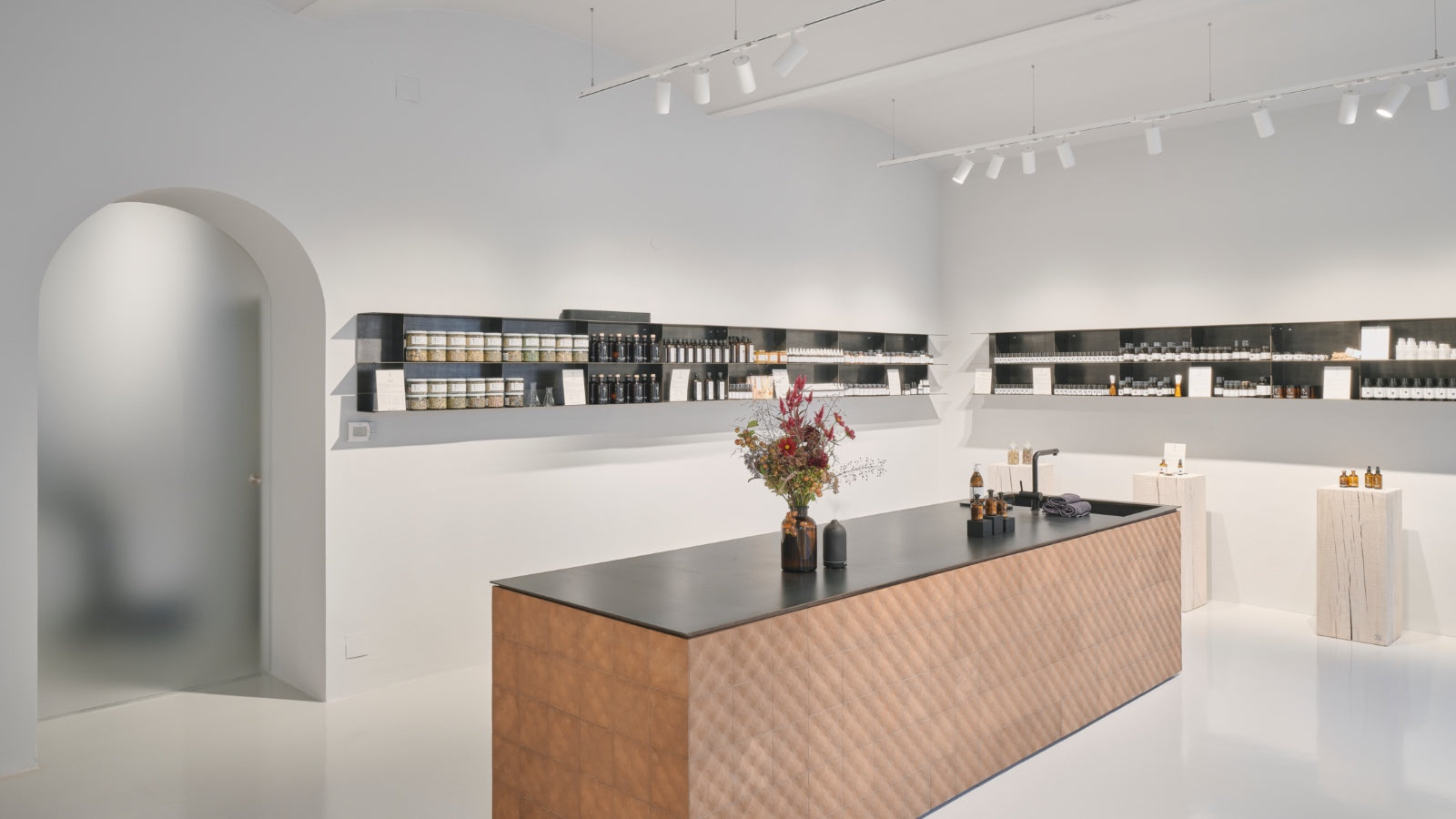 Contact
Saint Charles Store Linz
4020 Linz, Bischofstraße 3
Opening hours
Mo-Fr: 09:30-13:15 + 14:00-18:00
Sa: 09:30-17:00
SAINT CHARLES STORE LINZ
The Saint Charles store in Linz's old town, Bischofstr. 3, opened its doors in October 2023. It is centrally located in Linz's pedestrian zone, on the direct route from the famous Linzer Landstraße to the cathedral. Owner Manuela Weber is already well known as a natural cosmetics pioneer with her nearby shop "Haut und Seele".

Visitors are immersed in a world of well-being on 45 m2. The clear focus is on nature and the shopping experience factor in the proven manner. Around 400 Saint Charles products from the areas of natural cosmetics, aromatherapy and herbal medicine are offered. The products are carefully formulated from natural ingredients and filled in high-quality brown and violet glass bottles - there is no outer packaging at all. The focus of the store concept is the experience. The natural products can be experienced with all the senses at the store's own tasting stations, offering a soothing, relaxing break from everyday life. The staff on site support the selection with expertise and personal advice.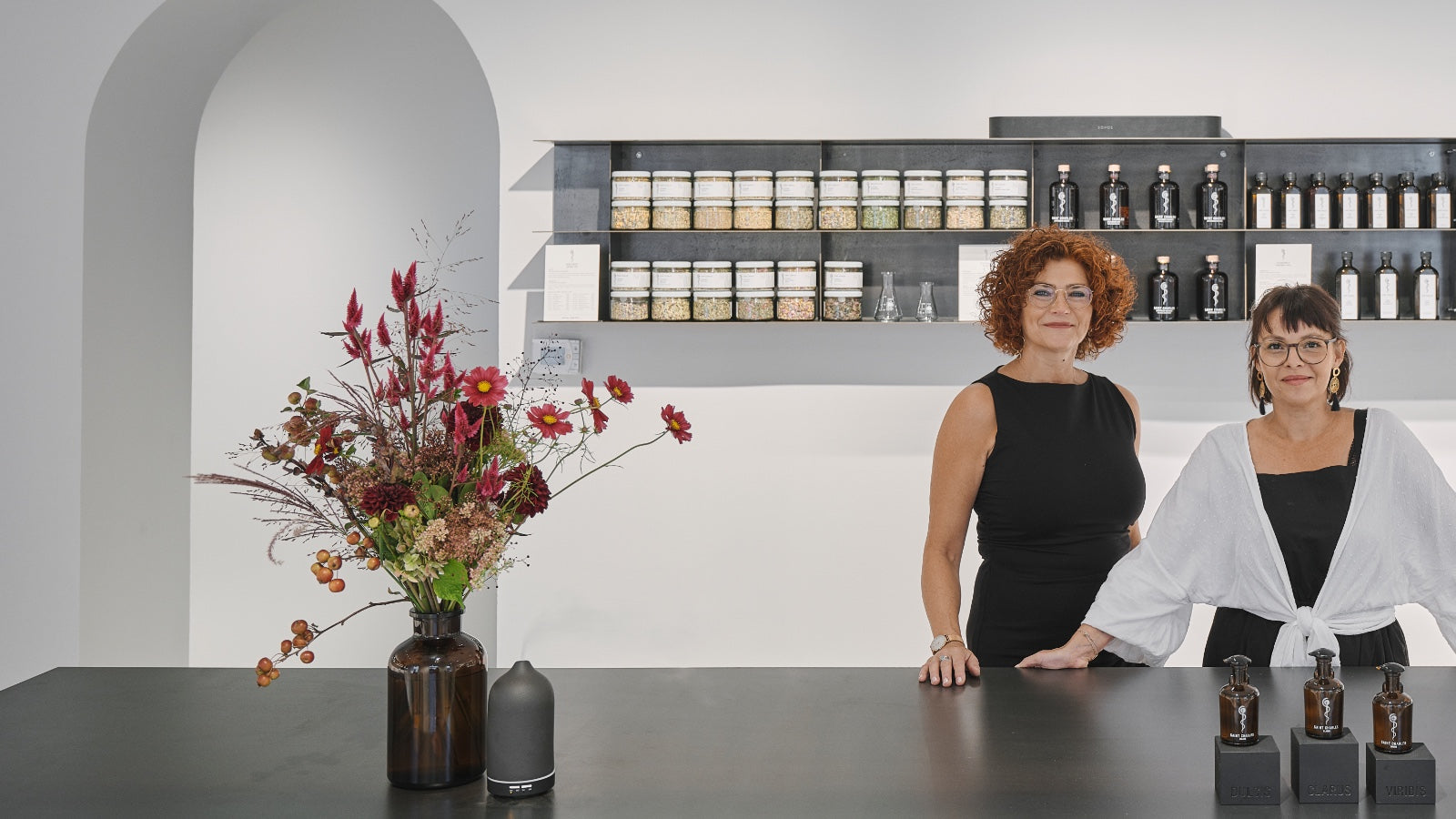 STORE MANAGER LINZ
MANUELA WEBER
"Saint Charles and I, it's a real heart project and the perfect marriage for me. The focus on natural, sustainable products that enhance the well-being of our customers and an honest, responsible philosophy towards nature and our resources now unites us in a wonderful collaboration."
CRAFT MEETS HEALING ART
The simple, award-winning exhibition concept clearly focuses on the product and invites visitors to linger thanks to its well thought-out colour and design. The store was built in cooperation with proven partners. As with the stores that have opened so far, the concept and planning were carried out together with the architects from Büro KLK.
Handmade, organic materials underline the connection to nature and the passion for design and regional craftsmanship. The tiles of the sales desks come from the traditional Vorarlberg company Karak and are reminiscent of oxidised iron due to their unglazed, porous quality and earthy hue. The unusual relief creates a unique pattern for the viewer at different angles. Together with the metal shelves from the hands of Wolfgang Ure and a solid black steel worktop from the company Stahlraum Metalltechnik in Vienna, a conceptual connection to the city of Linz with its history as an industrial city becomes visible at the same time. The cubic solid oak planks with a massive chainsaw look by the carpentry firm Stefan Knopp create a charming, warm contrast.
Pictures: © Schreyer David

WHAT TO EXPECT AT THE SAINT CHARLES STORE LINZ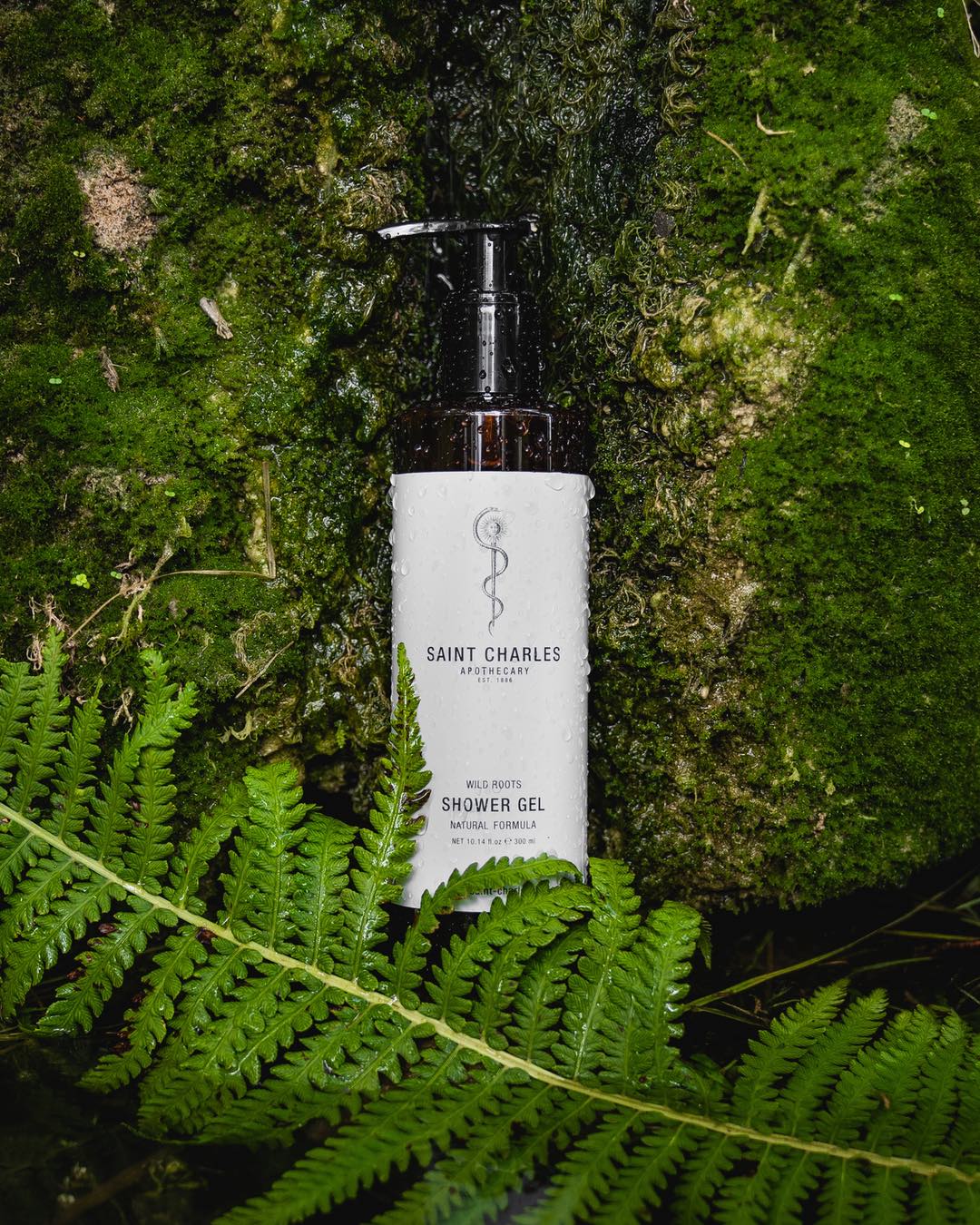 NATURAL COSMETICS
Herbs that we find on our doorstep in effective cosmetics.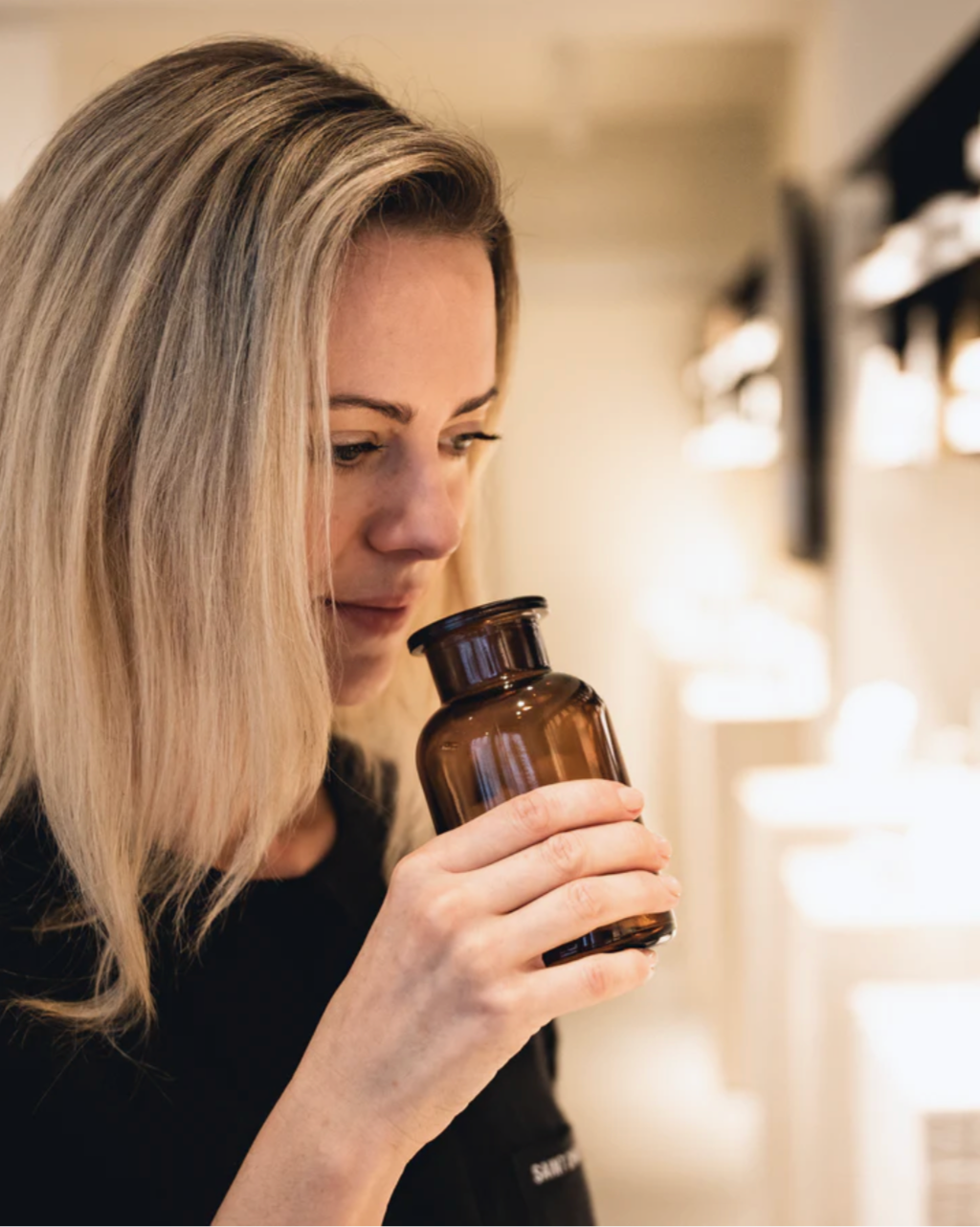 AROMATHERAPY
Natural products without additives, from controlled organic cultivation
HERBAL REMEDIES
Natural food supplements that support the body.